I hold monthly classes in my studio in Hursley, Hants
I'd love you to come along and bring a friend too!
Spaces are limited so I would ask you to book and pay in advance – just contact me to secure your place.  Each class is repeated 6 times during the month to offer a choice of dates.  See class dates below.
We made these projects in a recent class…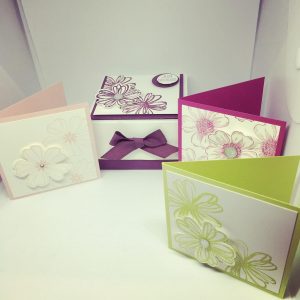 Class Dates – 2018
May
Evening Classes – 7.30-9.30pm
Thursday 3rd & 10th
Monday 7th & 14th
Morning Classes – 10.30am-12.30pm
Friday 4th
Thursday 10th
June
Evening Classes – 7.30-9.30pm
Thursday 7th & 14th
Monday 4th & 11th
Morning Classes – 10.30am-12.30pm
Friday 8th
Thursday 14th
July
Evening Classes – 7.30-9.30pm
Thursday 5th & 12th
Monday 2nd & 9th
Morning Classes – 10.30am-12.30pm
Friday 6th
Thursday 12th
August
Evening Classes – 7.30-9.30pm
Thursday 2nd & 9th
Monday 6th & 13th
Morning Classes – 10.30am-12.30pm
Friday 3rd
Thursday 9th
September
Evening Classes – 7.30-9.30pm
Thursday 6th & 13th
Monday 3rd & 10th
Morning Classes – 10.30am-12.30pm
Friday 7th
Thursday 13th
October
Evening Classes – 7.30-9.30pm
Thursday 4th & 11th
Monday 1st & 8th
Morning Classes – 10.30am-12.30pm
Friday 5th
Thursday 11th
November
Evening Classes – 7.30-9.30pm
Thursday 1st & 8th
Monday 5th & 12th
Morning Classes – 10.30am-12.30pm
Friday 2nd
Thursday 8th
December
Evening Classes – 7.30-9.30pm
Thursday 6th & 13th
Monday 3rd & 10th
Morning Classes – 10.30am-12.30pm
Friday 7th
Thursday 13th